This one's rather long but it's somewhat informative and good fun, I think, so I'll begin it here and you can see the rest at
its original home
at
Karnick on Culture
. . . .
Advent is my favorite time of year, for all the conventional reasons, and Christmas music is for me an essential part of it. I listen to it as much as possible throughout the season. (I have found, alas, that this music does not work for me during other times of the year.) Unfortunately, there have not been many truly great Christmas songs composed during the past couple of decades, which means that most of the really good Christmas music is highly familiar to anyone who enjoys the airs of the season.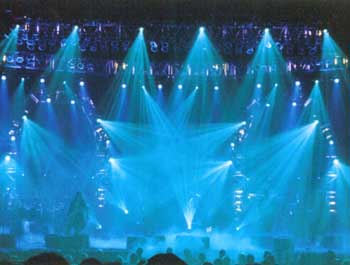 Given that engendering a worshipful feeling is a strong part of the appeal of Christmas music for me, the specter of boredom is of course something to be avoided at all costs. Of course, the true classics never fade. By this I refer, naturally, to the major Christmas albums of Bing Crosby, Frank Sinatra, and Elvis Presley. All of these are quite beautiful and moving. Their makers were incredibly skilled vocal performers, and their talents easily overcome whatever human flaws these gentlemen may have had. The spirit shines through.

Unfortunately, I have listened to these recordings so many times that they now tend to slide into the background rather than capturing my full attention. Hence, they can no longer supply a steady diet of Christmas cheer, though they remain wonderful complementary dishes.


One can, of course, cleanse the musical palate with a good many other Christmas albums of similar sorts, such as those by the Beach Boys, Nat "King" Cole, Louis Armstrong, Ella Fitzgerald, Tony Bennett, the Glenn Miller Orchestra, the Mormon Tabernacle Choir, Mario Lanza, Harry Connick Jr., Patti Page, Oscar Peterson, Mannheim Steamroller, Amy Grant, Dwight Yoakam, and even James Brown, Spike Jones, and Lynyrd Skynyrd. As this list suggests, there is certainly a goodly amount of Christmas music for every taste, and probably an equal quantity for those with no taste whatever. As far as I can tell, in fact, I may be the only person in the country above the age of majority who has not yet released a Christmas album. This is something I hope to rectify soon. . . .
Continued for your pleasure
here
. Stop by and have a cup of nog.